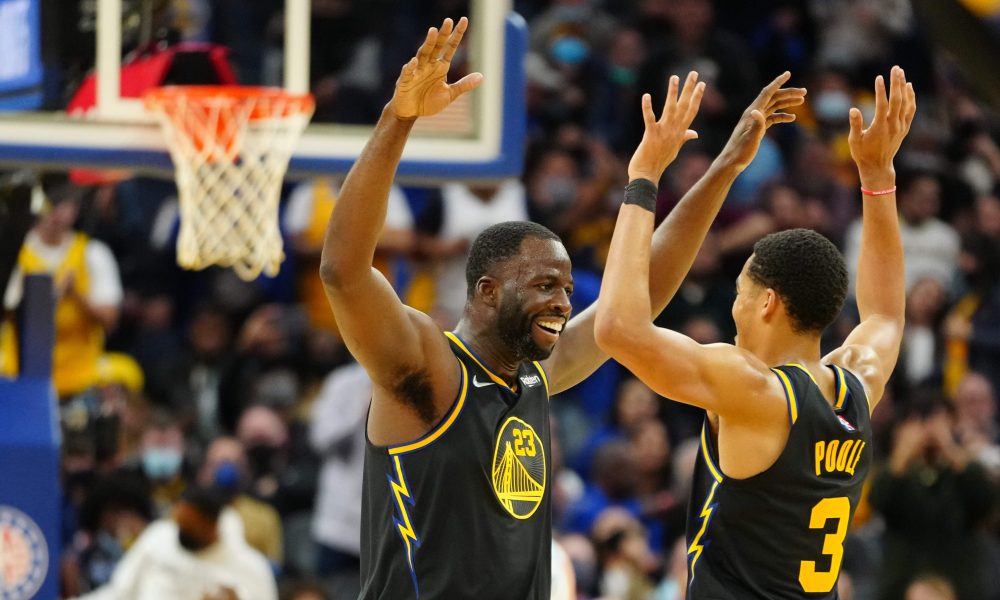 With the NBA being underway for almost a month now, let's take a look at some of the hottest teams in the Eastern and Western Conferences:
Eastern Conference
1. Philadelphia 76ers
Starting with the East, we have the 76ers. This team has had a ton of problems with Ben Simmons and the overall chemistry of the team, but so far, they have looked flawless. They currently have a record of 8-3, and even without their starting PG this team is looking spectacular. Joel Embiid is looking stellar as always, although he has now entered health and safety protocols, he has shown no sign of stopping his dominant performance upon his return. Seth Curry is also providing amazing minutes, with 50% shooting from 3, averaging 17 points per game. While Ben Simmons will most likely never suit up for Philly again, the Sixers are bound to get some good value for him sooner or later. Currently, they are continuously asking for too much, but at some point, the Sixers will make a trade. With all the problems surrounding this team, the Sixers are doing better than most people expected. Now the question is if they can keep this hot streak alive.
2. Miami Heat
In second, we have the Miami Heat, who came up very short in last year's playoffs, losing badly in the first round to the Milwaukee Bucks. Now, they have come back with some fight, wanting to redeem themselves. Although it may look like the trade for Kyle Lowry helped them big time, he has come into Miami with a cold hand. The main story for the Heat is the spectacular two-way duo of Bam Adebayo and Jimmy Butler. Scoring and rebounding have been superb for these two, along with the amazing shooting off the bench from Tyler Herro. The Heat are looking very strong, with various retired stars such as Richard Jefferson stating that, "They are the best team in basketball". The Heat have been a very exciting team to watch, and they are looking very confident coming into this season.
3. Brooklyn Nets
Sitting in the 3rd seed, we have the Brooklyn Nets, who are being led by the current MVP frontrunner, Kevin Durant. Durant has been leading the Kyrie Irving-less team to a winning streak of 5, and an overall record of 7-4, averaging 28 points, 8 boards, and 5 assists per game on 57% shooting from the field. James Harden is getting back to his old self, after he started the season off poorly due to a previous hamstring injury. Once Harden gets back to his previous form, this team will be even scarier. With no real evidence on what is happening with Irving, Brooklyn looks to move forward without him for the foreseeable future. Lamarcus Aldridge has had the hot hand for the Nets bigs, while Nicolas Claxton continues to ramp up his minutes in the G league and Blake Griffin has struggled. Some air has to be cleared with the Irving situation before the middle of the season, or the Nets may have a problem going into the playoffs.
Western Conference
1. Golden State Warriors
Starting off hot in the West, we have the current best record in the league, the Golden State Warriors. Their current record is 9-1. Stephen Curry has obviously been the main part of the Warriors early success, but there is more than just him contributing to their performance this season. Their team as a whole has been outstanding on the defensive end, currently holding the #1 Defensive Rating in the NBA. Gary Payton II has been their best defensive piece so far, and has been a key piece to this success. With one more big, which could come in the form of James Wiseman upon his return from injury, this team will be even scarier. If they can keep this kind of winning going until Christmas, when Klay Thompson is expected to return, this team will be almost impossible to stop.
2. Utah Jazz
Coming in at second, with a record of 7-3, the Utah Jazz have looked pretty good. Other than a recent tough loss to the Magic, Donovan Mitchell has been looking great, and their defense has been solid. Rudy Gobert has been showing what he was working on in the offseason, getting baskets easier than any other year he's played. Hassan Whiteside has not looked worth the money, not making much of an impact yet. Bogdanović and Royce O'neal have been on and off this year, but look like they are starting to pick it up. Hopefully the team can get out of their small losing streak, and give the Warriors some more challenge for that Number 1 spot.
3. Dallas Mavericks
Lastly, coming in at the 3rd seed, we have the Dallas Mavericks. After Luka's very ugly start, they have became a very good team. Something throughout this team is clicking much more than last year. Luka has become a much better defender, which was the only positive during his early season slump. Tim Hardaway Jr., who was one of the only things going for the Mavs last year, is still the best piece besides Luka. The Mavericks would be even more successful if they got rid of Kristaps Porzingis. They could potentially get some value, and currently, they are asking too much out of a player who cannot be a second option on a championship team. Hopefully, the whole team can really start to play even better, and eventually make a run in the playoffs.

Must See
Around two years ago this time, I posted an article titled "5 players who...

On Monday, June 27th, Kyrie Irving decided to opt into his player option, also...

The draft is over and NBA summer league is about to kick off. Before...