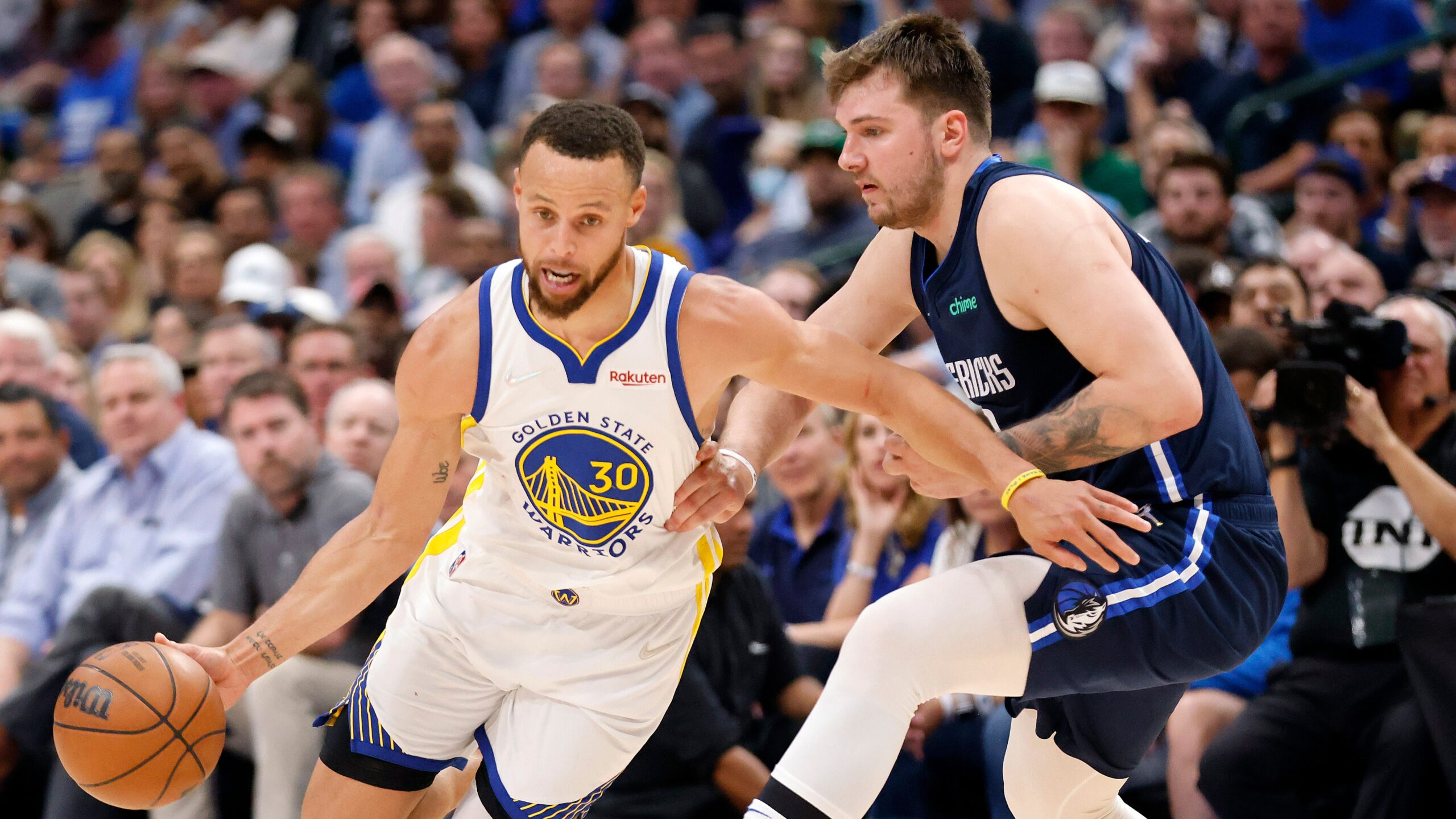 In today's NBA, there isn't a more stacked position in the league than point guard. The amount of talent we have at the PG position, a middle-ranked PG could be an All-Star level point guard most years in the past.
Whether it's a superstar like Stephen Curry or a player on the come up like LaMelo Ball, the PG position is evolving and getting better every year.
Let's get into some of different tiers of point guards around the league…
Superstars
Luka Doncic, Dallas Mavericks
Stephen Curry, Golden State Warriors
Damian Lillard, Portland Trail Blazers (for now)
LeBron James, Los Angeles Lakers
There are few superstars in the NBA and we have a decent amount of them at the point guard position. A superstar in my opinion is a player that has proven to be able to carry their team on their back in huge moments like the playoffs. All 4 of these players have proved they can carry a team on their back to at least a conference championship run.
Luka is already one of the greatest players we've seen come out of Europe and has proven to be successful in the postseason as a young player. Steph Curry is arguably the greatest point guard of all time and Dame is one of the best scorers in the league when healthy. And last of all, LeBron James, arguably the greatest player of all time, is still a superstar going into year 21.
All-NBA Caliber
Ja Morant, Memphis Grizzlies
Shai Gilgeous-Alexander, Oklahoma City Thunder
Trae Young, Atlanta Hawks
Kyrie Irving, Dallas Mavericks
These players are on the edge of superstardom. Ja, Shai, Trae, are all the main contributors on their respective teams and have proven to be able to carry the load. Kyrie has arguably the greatest bag in NBA history and has proven multiple times he can perform once in the playoffs. He hit one of the most iconic threes we've seen this decade with his 3 to close out Game 7 vs the Warriors in the 2015-16 Finals.
All of these players have looked like superstars at various times in their career, but just haven't earned that label yet.
Perennial All-Stars
De'Aaron Fox, Sacramento Kings
Tyrese Haliburton, Indiana Pacers
James Harden, Philadelphia 76ers
Jalen Brunson, New York Knicks
These players are all capable of consistently making the All-Star team every single year. Haliburton and Harden are one of the best playmakers in the game with their elite passing abilities. Fox and Brunson have both proved to be key leading scorers on their team.
Expect these players to be consistent All-Stars for however long they play…
Borderline All-Stars
Darius Garland, Cleveland Cavaliers
Jrue Holiday, Milwaukee Bucks
LaMelo Ball, Charlotte Hornets
Jamal Murray, Denver Nuggets
There are so much talent at the point guard position, there are these talented guards that at times get snubbed from the All-Star game. They are all capable of being a #2 on a championship team and more than capable of being an All-Star.
Jamal Murray, for example, has looked like a budding superstar at times in the playoffs, just hasn't been able to do it consistently in the regular season. All these players would be considered as replacements for one of the All-Star selections from above without a doubt…
Pretty Good..
Fred VanVleet, Houston Rockets
Josh Giddey, Oklahoma City Thunder
Chris Paul, Golden State Warriors
Dejounte Murray, Atlanta Hawks
Tyrese Maxey, Philadelphia 76ers
All of these players are valuable contributors for their respective teams. They may not get all the recognition as an All-Star player, but they're extremely valuable for the success of their teams.
Tyrese Maxey was consistently the #3 option and at times, #2 option on the 76ers who were a top 3 seed this past season. CP3 was instrumental in getting the Suns back to relevancy and was one of the main reasons they made it to the Finals in 2021.
A LOT Of Potential..
Scoot Henderson, Portland Trail Blazers
Cade Cunningham, Detroit Pistons
I just want to preface this, these players will be All-Stars in the NBA.. very soon. I wouldn't be surprised if Cade Cunningham ends up an All-Star this upcoming year. There's been talks that he's dominated in the Team USA scrimmages and if that's the case… he's up for a big season. Scoot Henderson, although a rookie, has been seen as one of the greatest prospects we've seen at his height.
Don't be surprised if both of these players end up All-Stars this upcoming year, they've got all the potential and ability to do so.
Above Average Starters..
D'Angelo Russell, Los Angeles Lakers
Russell Westbrook, Los Angeles Clippers
Derrick White, Boston Celtics
Markelle Fultz, Orlando Magic
Marcus Smart, Memphis Grizzlies
Malcolm Brogdon, Boston Celtics
All these players are decent role players that have ways to impact the game for their teams. Derrick White and Marcus Smart are one of the better perimeter defenders in the league. Westbrook, Russell, Brogdon, and Fultz are all capable of being solid role players that can impact their teams in different ways.
Meh..
Tyus Jones, Washington Wizards
Spencer Dinwiddie, Brooklyn Nets
Tre Jones, San Antonio Spurs
Collin Sexton, Utah Jazz
Mike Conley, Utah Jazz
Andrew Nembhard, Indiana Pacers
These players are all capable of being starting point guards in the NBA. They've shown some flashes here and there of being more, but more are just average point guards at this point of their careers. Some of them have potential to be more (like Nembhard and Tre), but we'll have to see more consistency out of them.