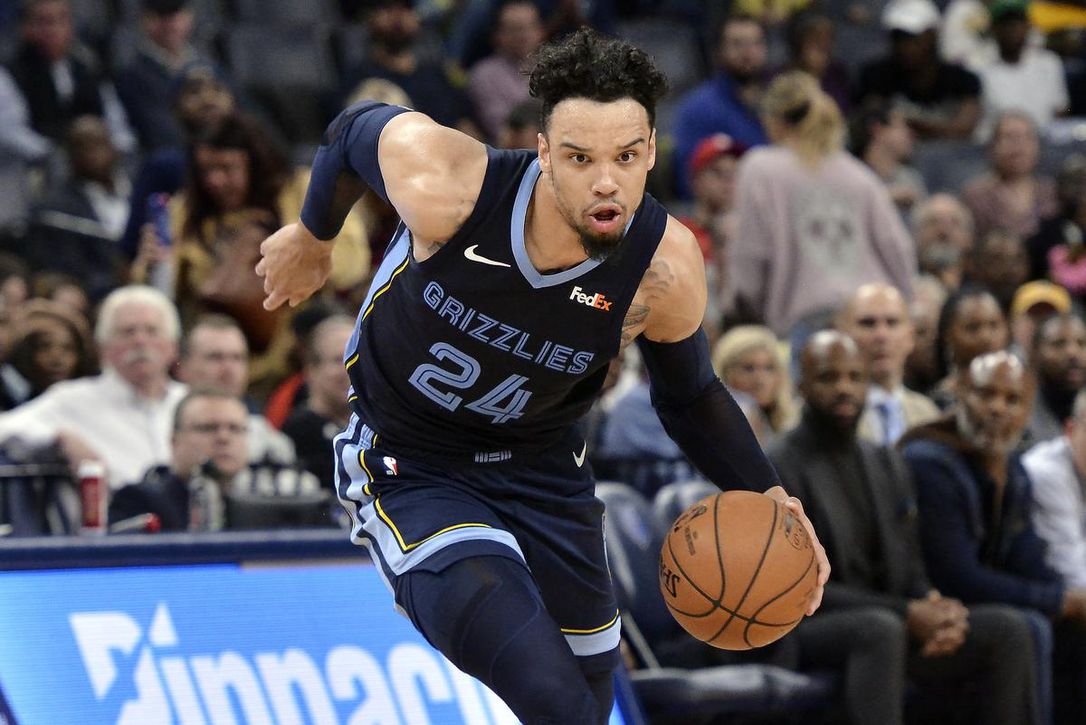 The Grizzlies have a secret weapon that nobody is talking about: Dillon Brooks.
Brooks was a three-year player at Oregon, where he averaged 14.8 points per game on 47/40/75 shooting splits. He flew under the radar on the 2017 draft night, ultimately being drafted by the Houston Rockets with the 42nd overall pick.
He was immediately traded to the Memphis Grizzlies. Brooks was an impactful player from day 1 for the Grizzlies. He started in 74 of Memphis's 82 games his rookie year, averaging 11 points per game while shooting 34% from deep.
He suffered an injury the following season, averaging only 7.5 points per game and only playing 18 games. Fortunately, he recovered for this past season, and the results were a pleasant surprise for Memphis.
Brooks showed out as the starting small forward during the 2019-2020 NBA season, posting 16.7 points per game with 36% shooting from three. He also provides very solid perimeter defense, and he fits the mold of a modern 3 & D wing.
One thing people don't see just from the stat sheet is his playmaking ability. Brooks is fantastic in transition and is adept at finding cutters to the rim. Some of his best plays from last season are his lobs to Jaren Jackson Jr. in transition.
He is a sneaky passer, despite not filling up the stat sheet. One of his best skills is bailing out of a layup to a big man in the paint. When Ja Morant is on the bench this season, he can be a great facilitator to run with the bench unit.
The best part? He's only making $11 million per year.
Wings like him don't grow on trees. He is a better player than Danny Green, someone who is making $15 million per year. Brooks averages twice as many points as green on similar efficiency, and brings more to the table than just shooting and defense.
Even Robert Covington falls short of Brooks. Covington averages four fewer points on worse efficiency. Brooks is on a similar deal to Covington in terms of yearly salary, but Brooks provides much more bang for your buck.
Brooks is the perfect compliment to Ja Morant and the Grizzlies young core. He is growing into a highly productive NBA player and with him on a team-friendly deal, there's no doubt he can continue to progress. Brooks is currently 24 and heading into his fourth season. He has plenty of time to add to his game.
Players like him are a scarcity in the NBA, and the Grizzlies have him locked up for the foreseeable future.