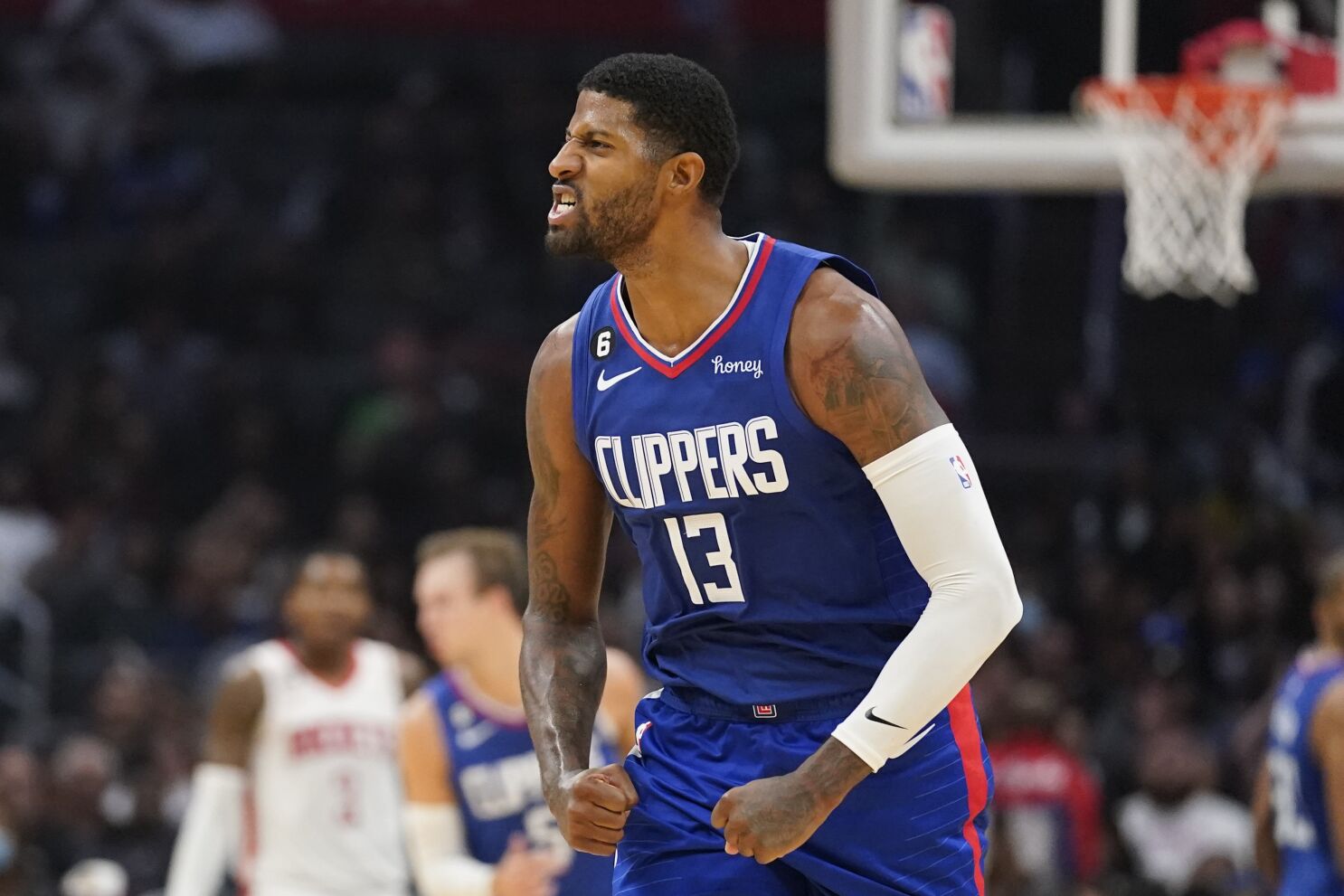 Paul George is one of my favorite players to watch. His game is silky smooth, and it never looks like he's doing anything out of control, so what did I mean when I said the narrative changed? Let's take a trip down memory lane to answer that question.
Originally from Fresno St., Paul George was drafted by the Indiana Pacers in 2010 with the 10th pick. He was a young and hungry player going toe to toe with the Miami Heat, which had stars like Dwayne Wade, LeBron James, and Chris Bosh. PG and the Pacers went to the Conference Finals in 2013 and 2014, but weren't able to get over the hurdle vs the Heat.
George's dunk on Birdman demonstrated his ability to rise to the occasion and his willingness to take risks. In July 2014, George suffered a horrific leg injury during the Team USA scrimmage, which put his basketball career in jeopardy, as we did not know if he would ever play again. After 8 months, he returned and was playing better than before. Though he lost some athleticism and wasn't dunking like before, he was more under control and shot better from three.
On to OKC…
PG then got traded to Oklahoma City and played 2 seasons alongside Russell Westbrook, who won the 2016-17 MVP award and averaged a triple-double. We were all looking forward to seeing how these two superstars would perform in the playoffs, but we were disappointed with the results. In both seasons, OKC lost in the first round to the Jazz and by the Portland Trailblazers in which Damian Lillard hit one of the most cold-blooded shots in NBA history. Sadly, where Paul George was the primary defender and gave Lillard too much room.
This was the beginning of Playoff P in which he was ridiculed for his terrible play in the playoffs in which he didn't play up to the level everyone gave him credit for.
Playoff Performances
OKC Thunder vs Utah Jazz (Game 6, 2018 NBA Playoffs)
When the Thunder faced the Utah Jazz in the first round of the 2018 playoffs, they were down 2-3 and were one game away from elimination. Having blown a 2-1 lead, this game was a must-win. Russell Westbrook scored 46 points in this game, but his partner George only scored five points. From the floor, he shot 2-16 and went 0-6 from three-point range.
LA Clippers vs Denver Nuggets(Game 7, 2020 NBA Playoffs)
In terms of postseason play, it was one of his worst. He averaged 22 PPG, 5 RPG, and 4 APG. While shooting 43.5% from the field and 38% from three in totality, he had a terrible performance in Game 7 in which he scored only 10 points, 4 rebounds, and 2 assists, and went 4-16 from the field and 2-11 from three.
LA Clippers vs Dallas Mavericks (Game 4, 2020 NBA Playoffs)
In this series with the Mavericks, George struggled again in this series to keep up consistent play.
In this series, George's play was inconsistent and he struggled a lot, as you can see from this chart.
It was all about to change for PG13 since he knew he needed to step up his game. During the 2021 post-season, he was started silencing his doubters. The Clippers needed PG13 to step up against the Utah Jazz in Game 5 of the 2021 playoffs after Kawhi Leonard suffered a knee injury that ended his playoff run. To lead the Clippers to victory, Paul George scored 37 points, grabbed 16 rebounds, and had five assists. The Western Conference Finals would be reached if LA won their next game.
LA Clipper vs Phoenix Suns (Game 5, 2021 Playoffs)
When the Clippers were facing elimination in game 5, George gave everything he had. The Clippers won 116-102 thanks to George's 41 points, 13 rebounds, six assists, and three steals.