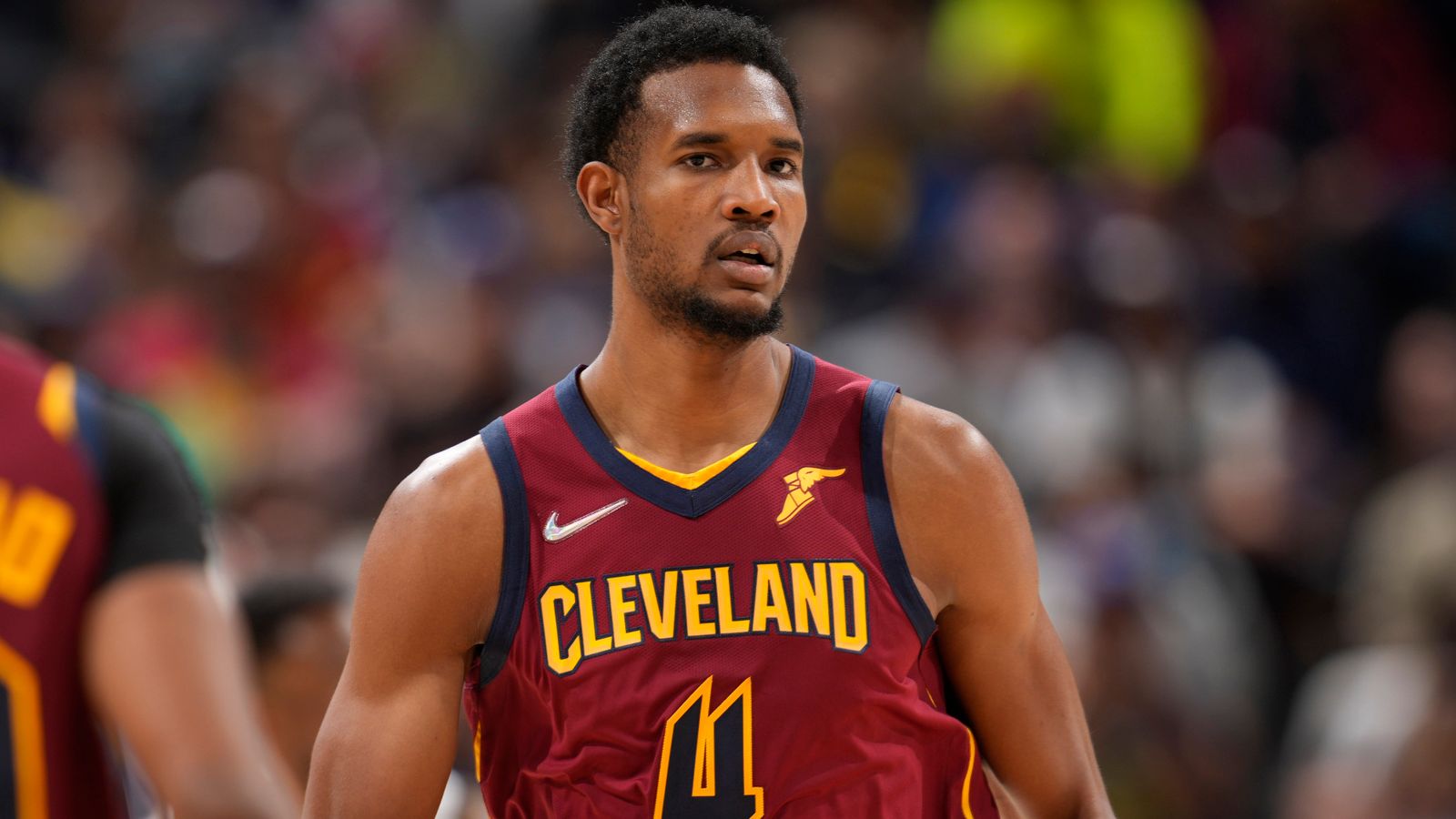 The 2021 NBA draft class was full of top to bottom talent. However, the class had some extreme top end talent. One of those players was none other than Evan Mobley. During his time at USC, he averaged 16 and 8 and efficient shooting all while showing some incredible defensive upside. Though he has only been in the league for 2 short years, looking to see how good he is, to predict how good he can be, is something that is of interest.
Year 1
When Mobley was drafted, many were skeptical about how the fit would work in Cleveland with him playing along side recently acquired center Jarret Allen. This was questioned even more with the FA acquisition of Lauri Markkanen. However, GM Koby Altman and coach J.B. Bickerstaff had full trust that their squad with three seven-footers would pay off. To many people's surprise, it worked surprisingly well. In his rookie campaign, he averaged 15 points, 8.3 rebounds, and 2.5 assists while shooting 50% from the field. The Cavs' record took a massive jump with the addition of Mobley, going from a 22-50 record, to a 44-38 record. This also had to do with the huge leap that star guard Darius Garland took, but Mobley's defense as well as his improving offensive game were a huge part of the teams new identity.
Year 2
Coming into his second season, Mobley had a lot of hype around the development of his offensive game. However, with the Cavs acquisition of Donovan Mitchell, some were worried about his growth with Mitchell being a ball dominant player. However, the entire team quickly gelled with Mitchell as the Cavs started off the season 8-2 in their first 10. In those first 10 games, Mobley averaged right around 16 points and 7 rebounds on 55% shooting from the field. Defensively, he hasn't skipped a beat having the third best defensive rating in the entire league, only behind Giannis and Mobley's own front court partner, Jarret Allen. Mobley finished in the top 3 in DPOY voting.
Looking Ahead
During the first round against the Knicks this year, the Cavs have been getting bullied, to put it lightly. However, shockingly a lot of this has not had to due with Mobley's play, as he has been playing some pretty good defense on his primary assignment, Julius Randle. When being guarded by Mobley, Randle is putting up some pretty atrocious shooting splits. He's averaging about 15 points a game on about a 32/26/64 split when guarded by Mobley in the series. This shows his blooming defensive ability, and shows that in the future, not only will he be one of the best defenders in the league, but one of the best in general.