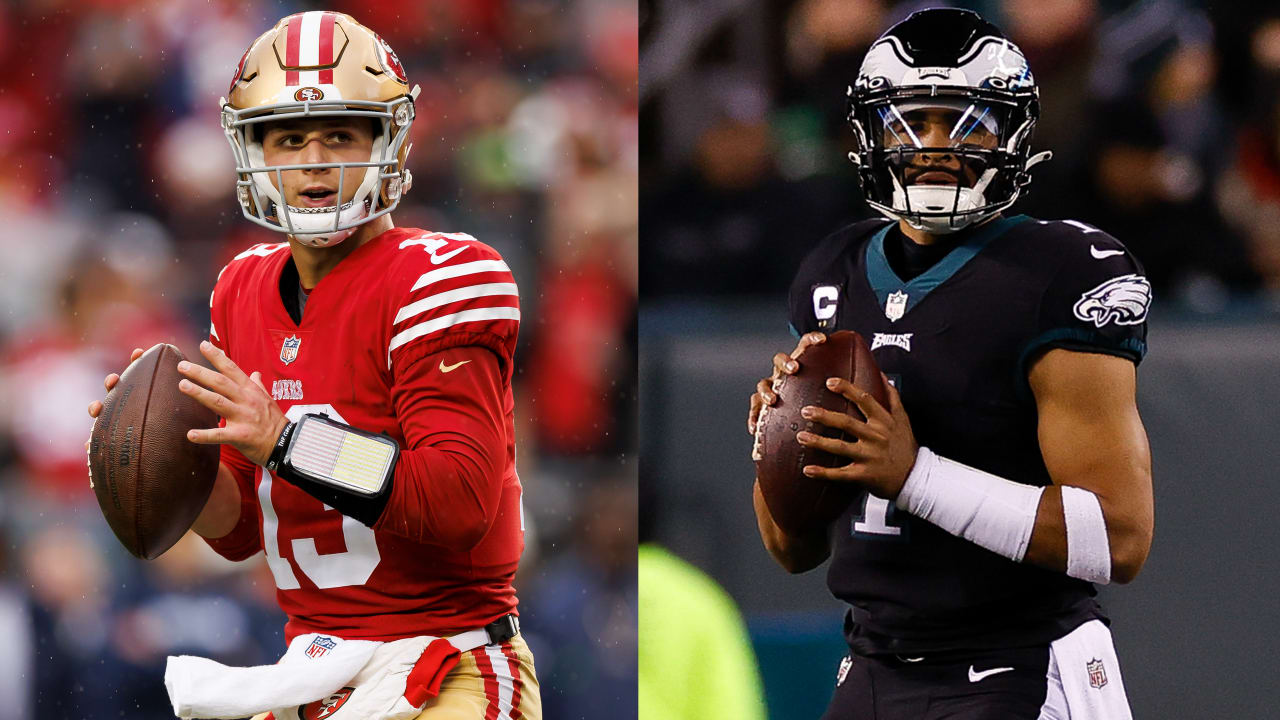 We are 4 weeks into the NFL Season and only two teams remain undefeated. Both contenders are from the NFC Conference, the Philadelphia Eagles, and the San Francisco 49ers. Expectations are high for both teams and their fans have plenty to be excited about.
Both without a loss in the season yet they find themselves in very different circumstances. One team is dominating while the other is scrapping out wins.
Philadelphia Eagles 4-0
The Eagles are picking up right where they left off last season, at least in the win column. While they are winning games they haven't been cruising by any means. The previous season they allowed the fewest passing yards to opposing teams and terrorized quarterbacks with a league-leading 70 sacks.
This season they are in the top 7 in passing yards allowed and have allowed the 4th most touchdowns. Things aren't perfect but they are leading the league with 9 forced fumbles, helping them keep their undefeated record.
The rushing attack is one of the best in the league, however, their passing attack seems to have slowed down falling out of the top 10. This could be due to the focus on the ground game. For a team looking to make another run at the Super Bowl, they need to be better than average. It's still early and they have plenty of time to adjust. They are finding ways to win, which is the important part.
Next up: Rams, Jets, Dolphins, Commanders
San Francisco 49ers 4-0
The 49er's passing attack is not the flashiest, but they make up for it in efficiency. They make smart plays and take care of the ball. Ranking in the top 2 in both completion percentage and yards per attempt. All while being the most efficient team without an interception.
Their passing attack has greatly improved from last season. The relentless rushing attack spearheaded by Christian McCaffrey helps keep defenses honest. With the second most rushing touchdowns and top 5 rushing yards, this ground game is the beating heart of this offense.
Their defense is still a problem for opposing teams. San Francisco has an in-your-face defensive squad that doesn't allow rushing yards and is good at picking interceptions. They stand their ground and don't go out of their way to sack quarterbacks.
They allow only 14 points per game, by applying pressure and forcing quarterbacks to make plays. This is a team that is clicking on all cylinders and no team has come close to breaking their undefeated streak. Their next matchup against the Cowboys should provide good insight to how good they really are.
Next up: Cowboys, Browns, Vikings, Bengals