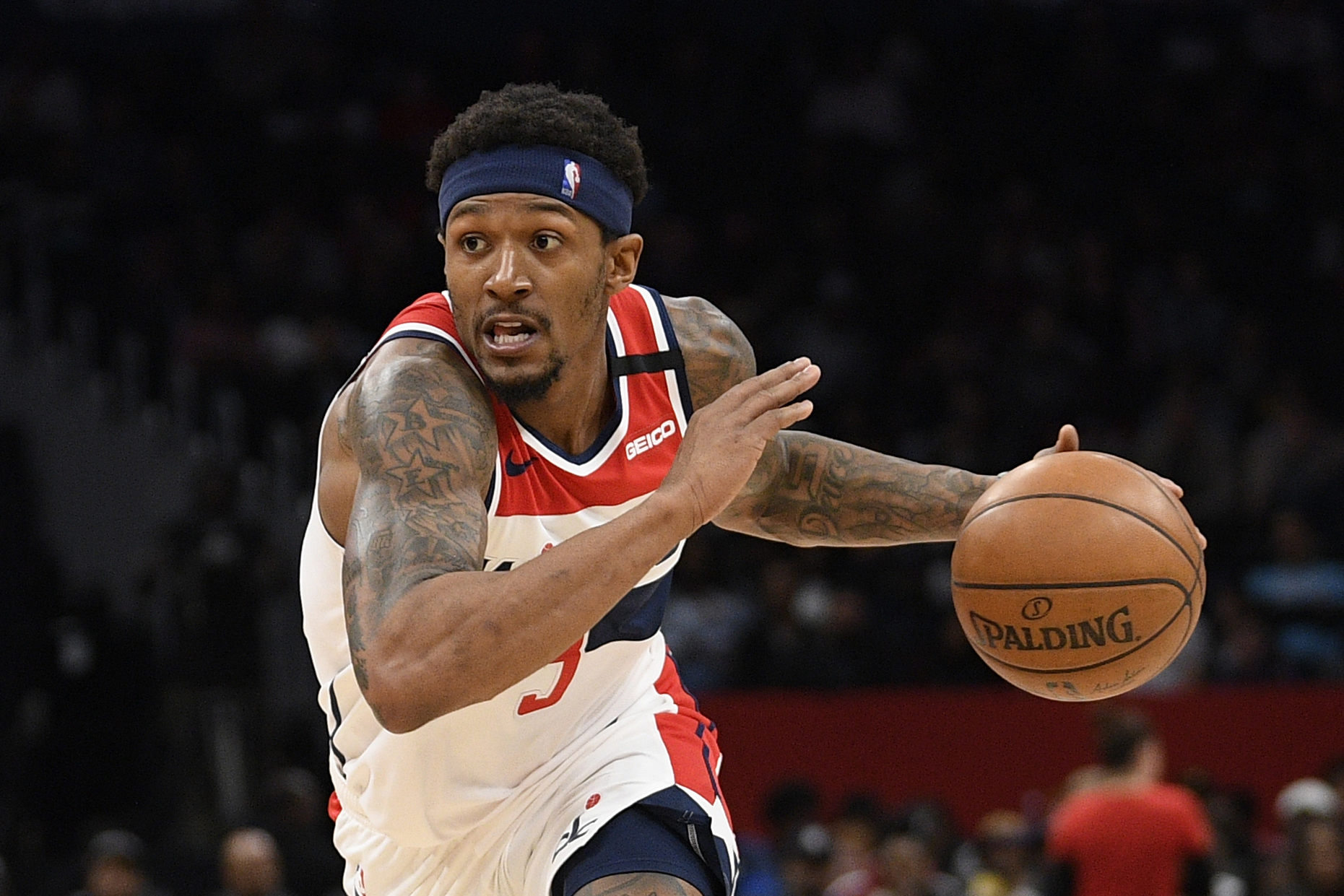 The Washington Wizards had an unlikely road to the playoffs. There was a point in time where the playoffs seemed like it was impossible for the team to reach, but with the teams above them having injuries and not playing well, the Wizards soared all the way to the 8th seed. If this team doesn't have the COVID issues they had this season and a year under the belt for Bradley Beal and Russell Westbrook playing together, it's safe to assume that the Wizards will be more so involved in the playoff talk next year because the team showed that they aren't a bad team and can compete for the lower seeds in the East.
However, no one wants their ceiling to be them competing for the 6-8 seed. So what do the Washington Wizards need to do in order to be better next year?
Personally, I don't think there is much the Wizards can do to make this team compete in the manner in which they would like to. I think the Wizards should blow it up and trade both Westbrook and Beal but we know that won't happen.
So in the meantime, we need to look at how we can reconstruct their roster. In Game 5 against the 76ers, the starting lineup for the Wizards was Russell Westbrook, Raul Neto, Bradley Beal, Rui Hachimura, and Daniel Gafford. You aren't going to win much in the playoffs with that starting lineup. The core of this team you can assume is Westbrook, Beal, and Hachimura. The Wizards need some perimeter defenders desperately. Deni Avdija could be that, but he didn't have that great of a rookie season and is coming off an injury so it would be unfair to put him in a position where he is relied on to be a perimeter defender for this team.
They will need to get more of a veteran piece to be in that position. Some say they need to upgrade the center position but I really don't think so. Thomas Bryant is coming off an injury but you also have Daniel Gafford. I think you can get away with having a revolving door at that position for the upcoming season because they bring different elements with their games and we saw how effective Gafford can be in the pick and roll.
Both are decent defenders down low as well and can provide some offense, so realistically this would be the best option. If they can somehow upgrade that position, that would be great but realistically it probably won't need to happen over adding a perimeter defender and adding what my next point is.
The Wizards need someone to be a hot hand off the bench. Bradley Beal dealt with a lot of injuries this season and Westbrook has somewhat been doing load management sometimes throughout the last couple of seasons. You need someone for those games when one or both of those guys aren't playing or when they are just getting a rest on the bench. There has been rumors that the Wizards organization are monitoring the availability of Kristaps Porzingis so while I don't see how they are going to make that happen without giving up at least Hachimura and/or Avdija which I wouldn't want to do if I were them, but you never know. Porzingis on paper would add another scorer that can be an inside-out threat and a rim protector.
Sadly based on how the former 4th overall pick played in the playoffs against the Clippers, I don't think he is the same player anymore. While they have rim defenders in Thomas Bryant and Daniel Gafford as well as an inside threat in Rui Hachimura, none of them bring what Porzingis could possibly bring, and that is being a threat. Until Porzingis completely falls off, he will still be a threat because we have seen what he can do when his mind and body are in the right place. 
Needs: spark-plug off the bench, another threat next to two stars, perimeter defender
Possible Offseason Targets: F Kristaps Porzingis, G Tim Hardaway Jr. , F Will Barton

Check out our new podcast episode!
Got Hoops Podcast
A new up and coming basketball podcast by 4 dedicated NBA and basketball fans. It's for fans, by the fans.
Got Hoops Podcast (Ep. 17): Replace CP3 w/ 2017 MVP Westbrook? Trades? NBA DRAFT!
A lot of interesting topics in this week's podcast, starting off with the argument if the Suns would be in Finals if CP3 was replaced by 2017 MVP Westbrook and other takes.
Search Results placeholder
Must See
With days 1 and 2 of Free Agency in the books, it is common...

Time to give out some report card grades for each selection in the draft...

In the offseason, especially the last segment, there are often victims of the hype...