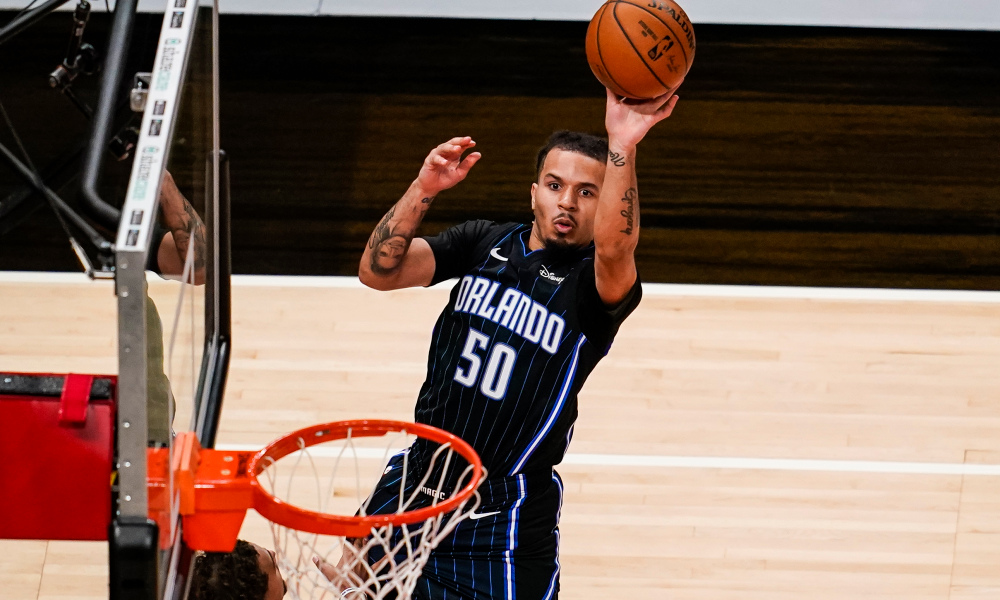 Preseason has started and we've got our first glimpses of the rookies of the draft that just happened. There's a lot of intriguing players from this year's draft that we're going to keep an eye on this season. Some were put in situations to succeed instantly and some will have to earn their minutes for their respective teams.
Let's get into some of the players that are going to be quite interesting to watch out for this season…
4. Deni Avdija, Wizards
The Wizards have played one game and Deni Avdija looked like the perfect selection already for them. Avdija scored 15 points, went 6-6 from the field, and 3-3 from three point land. I already thought it was a steal for the Wizards to get Avdija with the #9th pick, but he's shown in one game that he can be that 4th or even 3rd option behind Westbrook and Bradley Beal.
Avdija showed an ability to shoot from long range and toughness in his first preseason game. He also showed an ability to run the floor and make plays for his teammates. Definitely an impressive debut for him and I think he will show to be real valuable for the Wizards.
3. Theo Maledon, Thunder
In Maledon's first game off the bench, he showed a sense of calmness you don't normally see in rookies. I was very impressed with his ability to stay composed considering it was his first NBA game. Although, it shouldn't be much of a surprise considering he played in the Euroleague against grown men.
Maledon scored 20 points on 50% from the field and played a valuable 29 minutes off the bench for the Thunder. I think he can potentially be their future point guard if he keeps going off like he did in his 1st game.
2. Cole Anthony, Magic
Although he played poor in his first game, he showed out in his 2nd game. He scored 16 points on 60% from the field and got 4 assists and 2 steals as well. He was a great pick for the Magic as they will probably look to move on from Fournier soon and need to find Markelle Fultz a running mate and Cole Anthony is it.
Anthony has shown an ability to get buckets and lead teammates to get them easy buckets. I like that he's not afraid to take shots and will take them accordingly. An Anthony and Fultz backcourt will definitely be interesting to watch out for if the Magic do decide to start Anthony eventually.
1. Isaac Okoro, Cavaliers
Okoro has been extremely impressive in his first two games this season. Okoro has shown an ability to score from the inside and the outside. Isaac has shown toughness and great defensive instincts that have definitely been showing. He shows a fearlessness that I love about players and a player that is unafraid of the moment. He can be that key 3 and D wing for the Cavaliers they desperately needed with a smaller Sexton/Garland backcourt.
Okoro isn't afraid of the moment and it showed when he scored the game winner against the Pacers in the first game. He is averaging 16.5 PPG in 2 games for the Cavaliers in the Preseason on 62.5% from the field. I like how he doesn't force shots and takes them in rhythm and knows when to take the right shots and when to drive inside. He's going to be a great player for the Cavaliers if he keeps on playing like he has shown to have.
Honorable Mentions:
Malachi Flynn, Raptors
Aleksej Pokusevski, Thunder