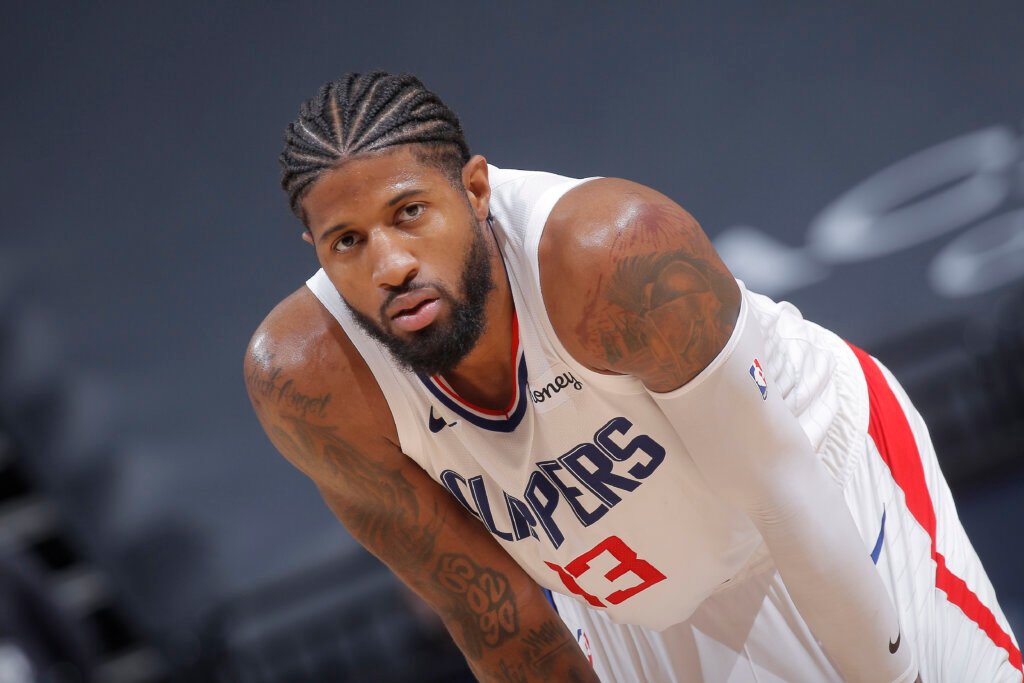 Paul George has been on a groove recently with his stellar play as of late. In the last 4 games, he has been averaging 34.3 points per game, while shooting 56.1% from the field and 55.4% from 3, while being perfect from the free-throw line.
After the All-Star weekend, he wasn't the same and it was noticeable. In March, he was averaging 20.1 PPG while shooting 40.7% from the field, both were season lows. This is mostly due to him dealing with a toe injury, but he altered his mindset.
Paul George has been scrutinized before the season even started due to his poor play in the bubble. This pushed him to play with a chip on his shoulder and he's been having career highs in shooting the ball.
To quiet the doubters, Goerge must play at a high level like he is now. No one questions Paul George's ability, but what we question is does he have that killer mentality that most superstars have to help lead a team to a championship.
Buying or Selling?
So do I think that this recent hot streak of Paul George is a turning point for him? Yes, I believe that it's a positive sign. I'm still not sold on him during the playoffs, but George in this year's playoff will have a bigger contribution. George hasn't proven to be very effective in the playoffs as of recent to help silence the doubters. If he can be as good as he has shown he's capable of being, the sky is the limit for PG.
I'm buying that this continues for him, are you?

Check out our new podcast episode!
Got Hoops Podcast
A new up and coming basketball podcast by 4 dedicated NBA and basketball fans. It's for fans, by the fans.
Got Hoops Podcast (Ep. 19): Summer League? Beverley Trade? Westbrook/LeBron/AD Trio?
In this episode we discussed the summer league, the Clippers and Grizzlies trade, and the fit of Westbrook with LeBron and Anthony Davis, and other topics as well.
Search Results placeholder
Must See
The NBA season is coming up very soon and it's time we start talking...

The NBA season is just about a month away, with the regular season set...

The first week of the NFL regular season has concluded and it's time for...