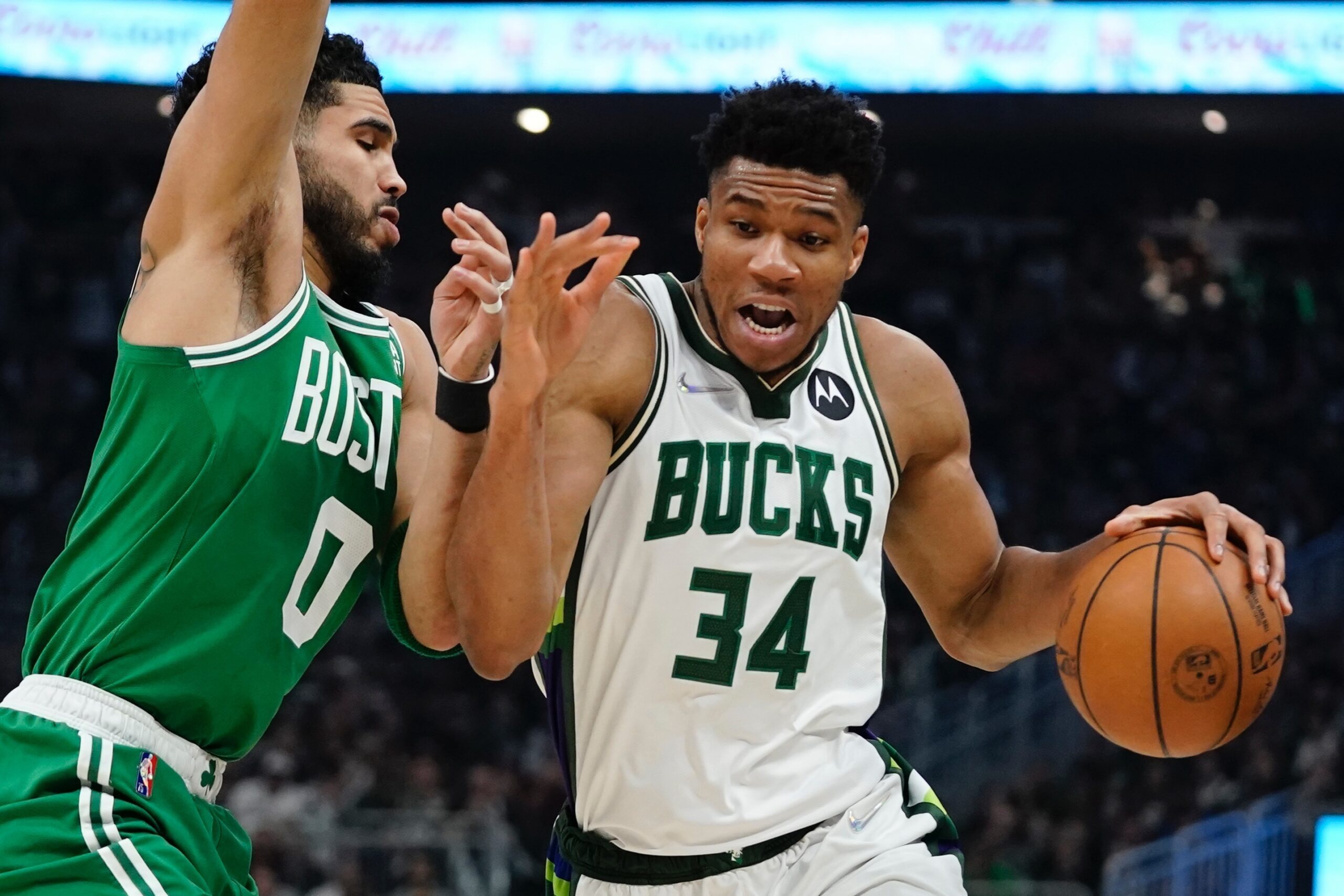 Shockingly, only twenty games separate us from the end of the regular season. This year has been full of surprises, and the battle for the ring will be more contested than ever. Many talented players are capable of taking their respective teams to greatness. With this said, it is only right we made our predictions for the 2023 All-NBA First Team.
Jayson Tatum
One of the most important factors for the Celtics to be the best team in the NBA right now is Tatum. Throughout his career in the league, he has made steady yet effective improvements to his game. Averaging 30.6 Points, 8.7 Rebounds, and 4.6 Assists Per game, Tatum and his team are in need of redemption due to last year's loss in the NBA Finals series against the Warriors. This season is looking more promising than ever for the Celtics.
Luka Doncic
The Dallas Mavericks guard is having his best season in the NBA so far. The 23-year-old currently leads the NBA in scoring, with 33.2 Points per game. On top of that, he also puts up 8.8 Rebounds, and 8.2 Assists per game, with a 61.5% True Shooting percentage, which is a vast improvement compared to his previous seasons. This kind of performance with barely four years of experience in the NBA is superb.
Joel Embiid
Despite this not being his most natural position, Joel Embiid needed to be on the All-NBA first team, being the only player who has matched the level of both Jokic and Giannis this season. Even though injuries have unfortunately hindered his performance, his dominance on the court is undeniable. The 28-year-old currently averages 33 Points, 10.3 Rebounds, and 4.1 Assists per game. Can the 76ers finally make it to the NBA Finals?
Giannis Antetokounmpo
The NBA Champion does not seem to stop anytime soon. Despite many injury alerts throughout the season, Giannis' stamina and work ethic are unprecedented. Averaging 31.3 Points, 12.0 Rebounds, and 5.4 Assists per game, he is at the forefront of the MVP race alongside Jokic. He also aspires to take his team to the NBA's best record this year, with 42 Wins and 17 Losses thus far.
Nikola Jokic
Yet another out-of-this-world season for the 28-year-old Denver Nugget. Every aspect of his game is consistent, leading his team to have the third-best record in the NBA. He is averaging a triple-double a game, with 24.7 Points, 11.6 Rebounds, and 10.2 Assists. All this with a Field Goal of 62.3%, a 3-Point of 40.2%, and a True Shooting of 70.4%. On top of that, he is the league leader in Player Impact Estimate, Net rating, and Defensive Rebound percentage. Efficiency at its finest.
Despite the pieces in the All-NBA first team being slightly predictable, every single one of these players deserves their flowers due to their top-notch basketball. We are witnessing one of the most-competed, best eras in NBA history. Who will be the one that takes the ring home?
Text sources: nba.com, espn.com, statmuse.com,basketball-reference.com