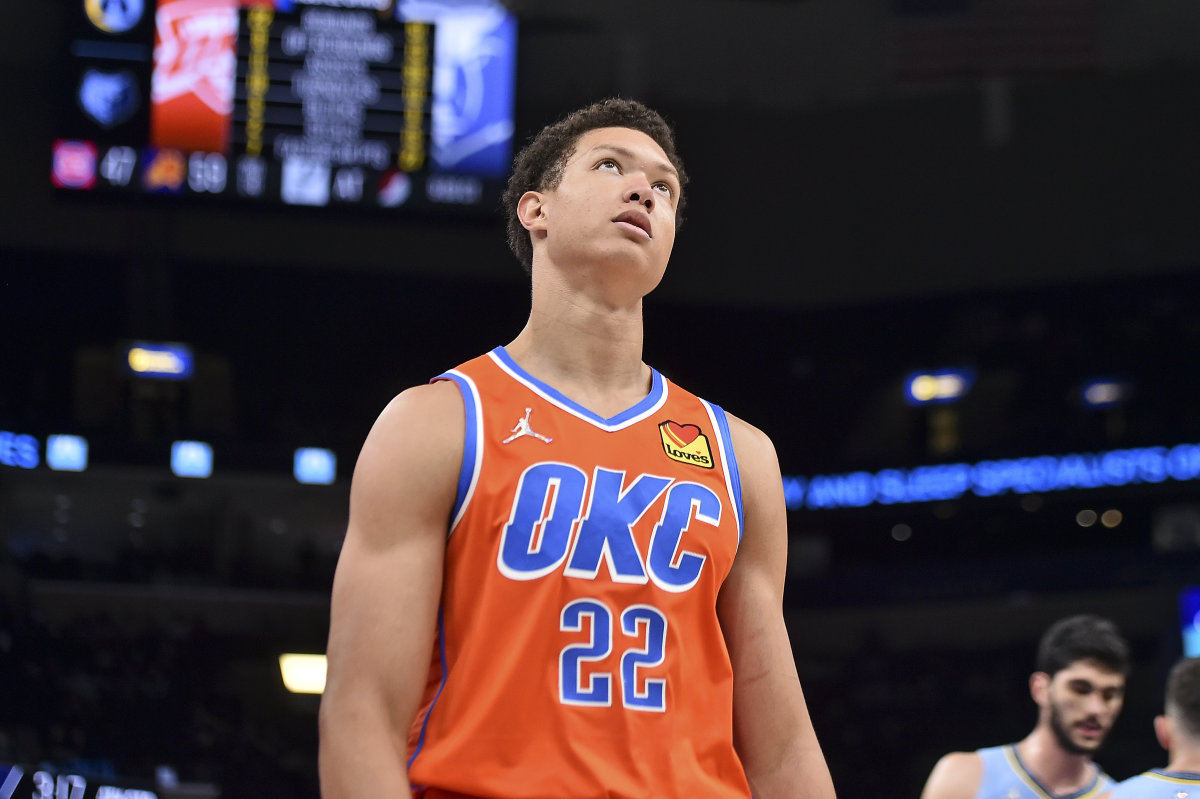 Isaiah Roby was able to join us on our new talk show called "Check Up", where we interview basketball and football players all over. Trying to close the gap that we do have between fans and players. Roby had quite an underrated season this past year on the Oklahoma City Thunder with 10.1 PPG, 4.8 RPG, and shooting over 51% from the field.
Roby was able to talk about his offseason and how he improved from about 29% from three to 44% this past season and also talk about some dope topics like Kendrick Lamar and who's got the best fashion on the Thunder.
He even went on to say that Jokic and Embiid (not surprisingly of course) are the two toughest players he's had to guard.
WATCH HERE:

Must See
I swear I was writing a fun Kyrie to the Laker trade when the...

With the news that Kyrie Irving is being traded to Dallas, fans are already...

No matter what opinion you have of Aaron Rodgers off the field, on the...