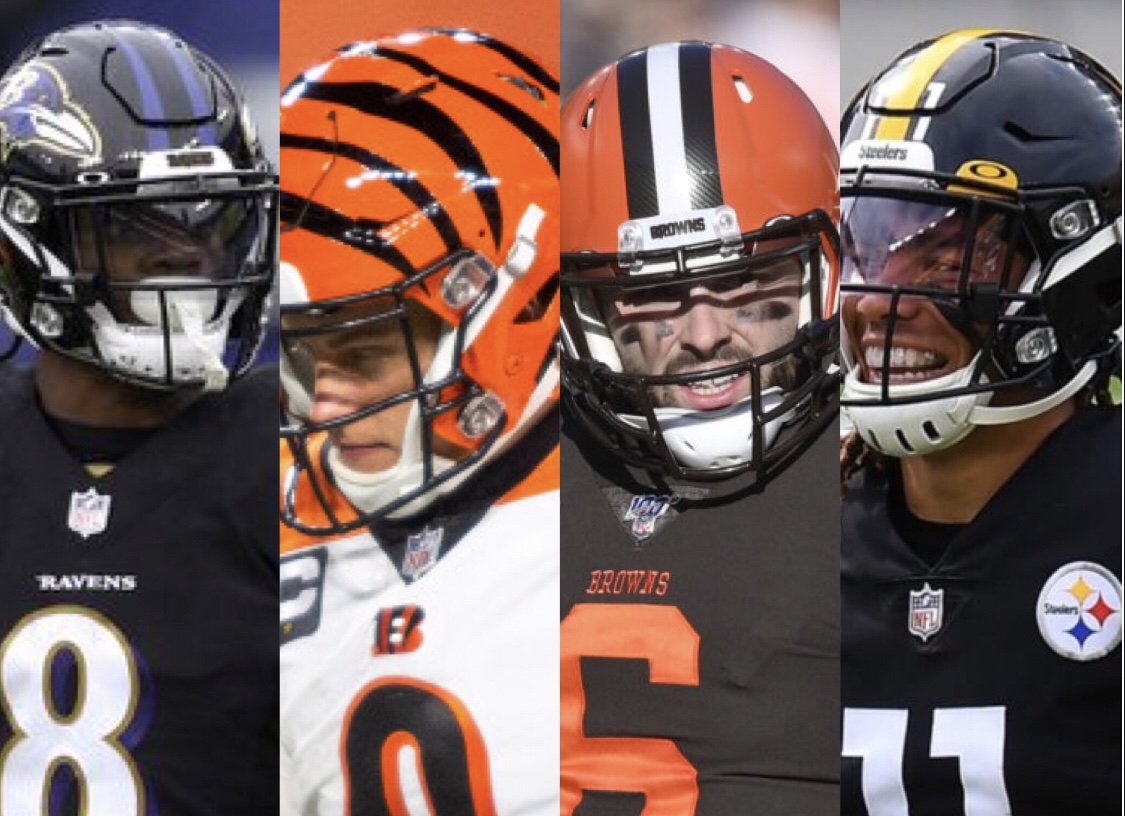 With the regular season ended and the playoffs currently going on, Let's get into the regular season report cards…
Baltimore Ravens: B-
The Baltimore Ravens had a lackluster year compared to the expectations that were set for them. The reigning league MVP Lamar Jackson seemed to regress as a passing QB, but not enough to question his talent. I still believe this team has room for improvement. They are still a young developing offense with a bright future, along with an aggressive playmaking defense. With that being said, ending the season 11-5 in a season where the offense seemed to struggle to get going at times is still incredibly impressive.
Cincinnati Bengals: D+
There isn't much to say about the Bengals. They are still in a deep rebuild that is gonna take time and patience to get through. Starting with an offensive line that is a liability and a defense that has more holes than playmakers. The plus side of the D+ is Joe Burrow, even though his season was cut short due to a devastating knee injury, he shows promise and I have little doubt that if he stays healthy the young Heisman winner will be successful for a very long time.
Cleveland Browns: A+
After a disappointing season last year, the Browns delivered on the high expectations that were set for them last year. The most impactful change they made in the offseason was letting go of Freddie Kitchens. The runningback coach turned head coach seemed to underestimate how difficult the transition of being a position coach to head coach would be. Ironically without the RB coach turned HC, the rushing attack has stepped up into the top 5 in most rushing-related stats. Without the stress of carrying a team completely, Baker Mayfield has been playing up to expectations as well.
Pittsburgh Steelers: A-
The Steelers had a chance to complete a perfect regular season. An achievement that has happened only 4 times since 1934. Some may argue that the teams that they were facing were not top tier teams. Although I disagree among the eleven teams they beat to go 11-0 there were 3 playoff teams in the Titans, Browns, and the Ravens who they beat twice.
The Steelers looked unstoppable with a defense that led the league in interceptions and sacks. Not to mention, an offense that abused the short passing game with a healthy Big Ben and a standout rookie Chase Claypool. It will be worth watching if the Steelers can keep up this dominance next year with 17-year veteran QB Ben Roethlisberger's' future still undecided.

Must See
We're near the end of the electric NFL free agency that we were blessed...

So it's been about a week since free agency has started and boy, has...

The 2023 NFL Draft is upon is within the next month and it's time...