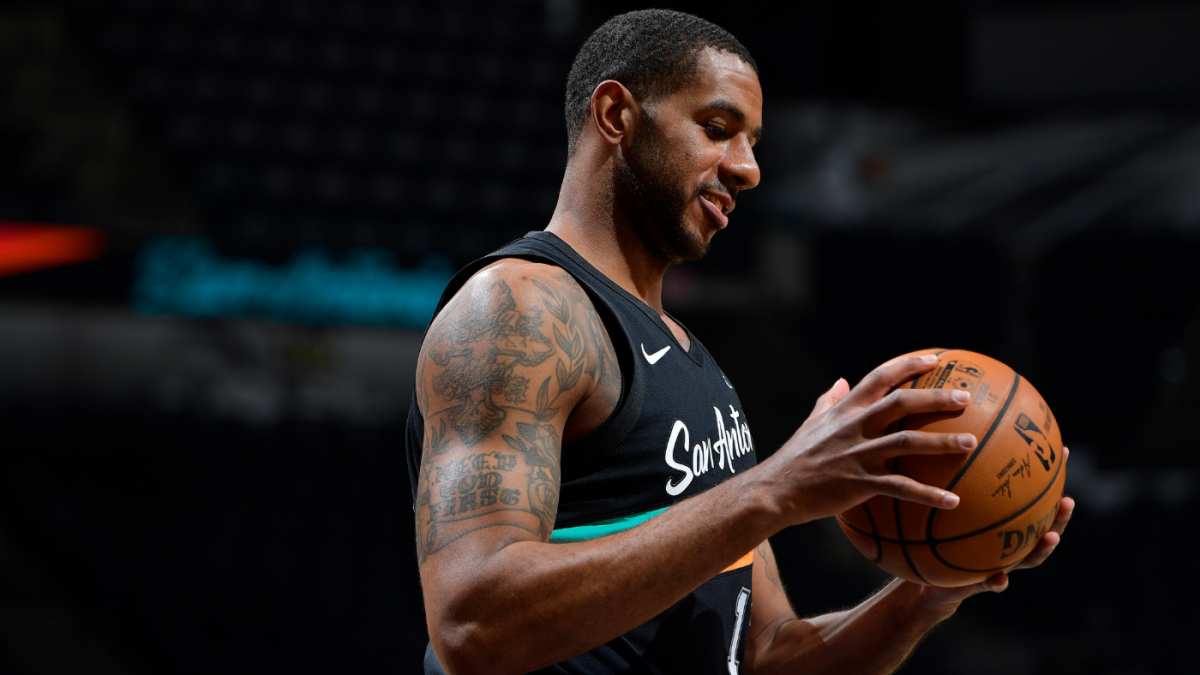 The trade deadline is in about 10 days and we should expect many trades to happen in the next few days and week. LaMarcus Aldridge is sure to get traded before then as the Spurs and Gregg Poppovich have declared that Aldridge will not be a part of the team anymore. Aldridge is putting up decent numbers this season at 13.7 PPG, 4.5 RPG, and 0.9 BPG while shooting 46.4% from the field and 36% from three point land.
Let's get into some trade destinations I'd love to see LaMarcus Aldridge land…
Portland Trailblazers
A reunion with his former team and teammates in CJ McCollum & Damian Lillard could be ideal for the big man and the Trailblazers as well. The Trailblazers could use a big man like Aldridge that can still score pretty well and provide some defense. They've been dealing with injuries in their frontcourt with Zach Collins and Jusuf Nurkic so adding Aldridge should definitely be on their radar. I'd love to see Aldridge in the black and red again and think it also gives him a chance to play for a decent playoff team who is only going to get better while they get more healthy.
Boston Celtics
The Celtics have been on the market for a big man this whole season. Tristan Thompson and Daniel Theis have not been cutting it for the Celtics so far and they've had a very disappointing season so far. Adding a player of Aldridge's caliber should 100% be on their radar as they could use a big man that can provide scoring from all areas. Aldridge can still give a good 13-16 points per game to a playoff team as a starter or even a bench player. Run him as a starter and give him around 25-27 minutes and he can provide decent defense and scoring from the outside or even the inside. Sure, Aldridge is on the wrong side of 30 at the age of 35 but, he can still provide solid scoring for a team at this stage of his career.
Miami Heat
I fully expect the Miami Heat to make a move before the trade deadline and Aldridge would be that "lowkey" move that they make that has a huge impact. Aldridge could be slotted in immediately at the power forward position for them or be their go-to bench scorer. As long as Jimmy Butler is there, they're going to contend for a championship and adding Aldridge definitely helps. Aldridge could help fill the void of toughness and solid scoring that the Heat lost when they lost Jae Crowder in free agency.
Prediction:
Personally, I think LaMarcus Aldridge goes to the Trailblazers as they might be the biggest players in the Aldridge sweepstakes. I think this works best for Aldridge as well as he has familiarity with the team and players.

Check out our new podcast episode!
Got Hoops Podcast
A new up and coming basketball podcast by 4 dedicated NBA and basketball fans. It's for fans, by the fans.
Got Hoops Podcast (Ep. 12): Luka on Fire! Bam or KAT? Nuggets Contenders?
In this specific episode we discuss a lot of topics regarding Luka, KD's DM Fiasco, Bam or KAT, Nuggets as Contenders, and many other topics you don't want to miss out!
Search Results placeholder
Must See
When I say his doubters, I am including myself. I wrote an article months...

According to NBA.com's MVP ladder from April 9th, the top 5 players in order...

Paul George has been on a groove recently with his stellar play as of...