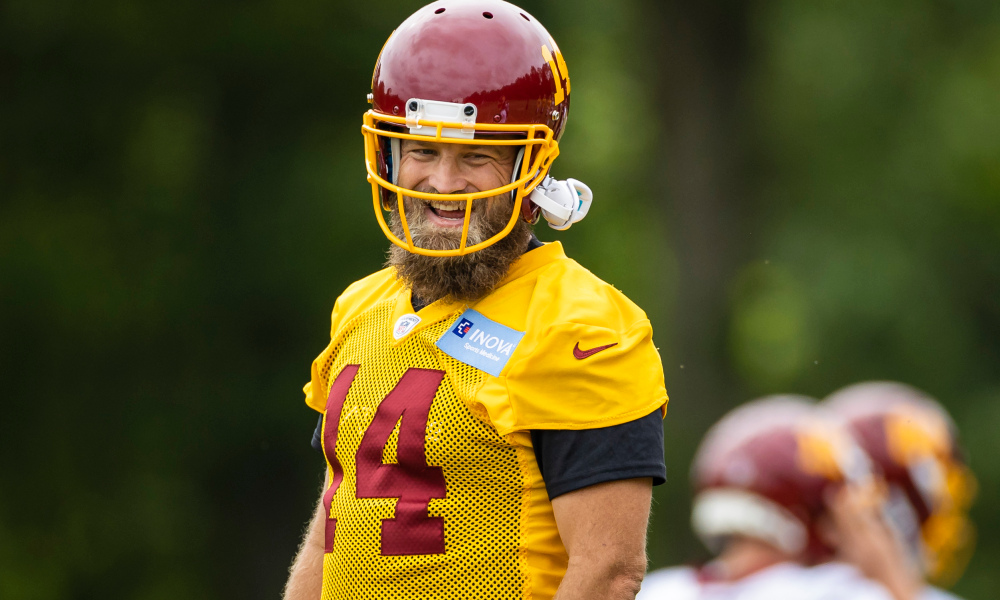 The preseason will begin in less than a month and it's time to get bold… So many things can happen in a season, a team expected to be great becomes bad or a team that was expected to be a projected 1st overall pick somehow makes the playoffs… Let's get into the predictions.
1. The Bengals Will Make the Playoffs
Maybe this is super bold, but maybe… it's really not. The Bengals showed like a team that was going to win 6-7 games last season before Joe Burrow got injured. They were in plenty of games all year and if they had at least average protection for Burrow, they could've won a few more games.
I'm not saying I'm expecting the Bengals to go to the Super Bowl or anything, but if they sneak into the playoffs… don't be surprised. They have a ton of talent on the offensive side of the ball with Joe Burrow under the helm and a promising up and coming defense. They could make some noise this season if they can keep Burrow healthy and upright all year.
2. Ryan Fitzpatrick throws for 4,000 yards and 35 TDs
Ryan Fitzpatrick has never thrown for 4,000 yards in a season and has never thrown for more than 31 TDs in a season in his career. This is the year he does. Fitzpatrick will be taking over as the starting quarterback for the Washington Football Team with some young talent. Terry McLaurin has shown to be one of the best young wideouts in the game and the addition of Curtis Samuel will only help the passing game.
Fitzpatrick will have his best season in his career in Year 17. He will have a great defense to help him and a decent supporting cast as well. He will have to play game manager most of the time, but if you see a few 4-5 passing TD games from Fitzpatrick… it's just Fitzmagic doing his thing.
3. Steelers don't even Go .500
One thing that many aren't talking about is the depleted offensive line of the Steelers. They have arguably one of the worst offensive lines right now, if not the worst. Recently by ESPN, They were projected as the 31st ranked offensive line in the whole league and honestly I agree. They lost some key pieces on the defensive side of the ball as well like Mike Hilton to the Bengals and Bud Dupree to the Titans.
A lot of things went the wrong way for the Steelers that had a rough ending to their 2020-21 season. After going on an 11-game win streak to start the season, they looked terrible. I don't expect them to make much noise this season and expect them to struggle all year. Not to mention, they have one of the toughest schedules this upcoming season.

Must See
The NBA 22-23 season has kicked off with incredible momentum. Even though each team...

Finally the time! The 2023 draft is one of the best in league history...

Every single season there are a few players that crack through and become first...